I know its been a while since I have done a Frugal Friday post, but I thought this was the perfect opportunity to bring it back!
As most of you know, I am all about finding deals. I navigate many different sites to try and score the best deals and coupons. One of the best sites I have found is Groupon. I have used Groupon for a few years now for deals on things like painting classes, kids trampoline parks, day trips, but it wasn't until recently I found out Groupon also has coupons! Groupon Coupons is a partnership between Groupon and over 9,000 national retailers with the aim of passing savings along to customers. Groupon Coupons is an entirely free and efficient way for you to find thousands of coupons and exclusive promo codes from popular stores and companies like Babies R' Us, Amazon, PetSmart, Home Depot, Walgreens, and so many more. Shoppers simply search by store to find the best deal for them. Pretty easy right?!
And just like practically every other mom out there, I shop a ton a Target, so it was much to my delight when I found out Groupon even had coupons for Target!!! Yes, you read that right. Coupons for Target! Woot! I don't know about you but, if there is a chance for me to save some cash I am taking it, especially at Target!
You can click here to view Targets Groupon Coupons to get a feel for what the coupons are for:
https://www.groupon.com/coupons/stores/target.com
On the Groupon site there are 63 deals and coupons for Target alone. One of my absolute favorite deals for Target is $5.00 off $50.00 plus free shipping! This deals is not only good online but, in store as well. They also have 30% off in their home department. I could shop Targets home décor section for hours. I can really get lost in there.
And to sweeten the deal even more, at this very moment Groupon is even offering 25% off your first Groupon with code WELCOME at check out. Deals on top of deals? It doesn't get any better than that.
Happy Friday!!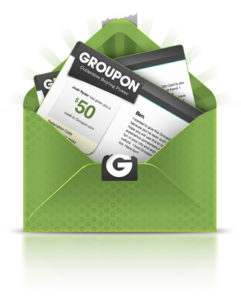 *This post was written on behalf of Groupon. All opinions and shopping experiences are my own
XO- Nicole